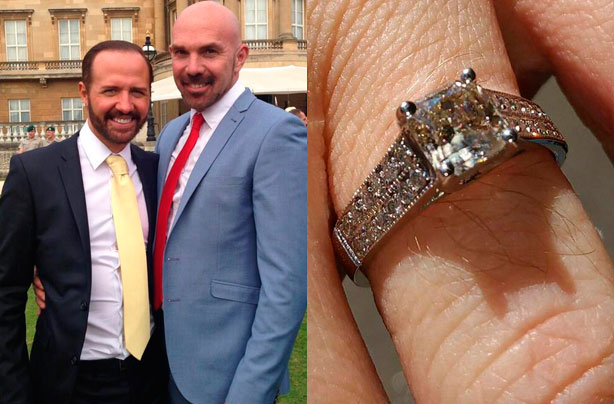 Chris Steed
Gogglebox's Eve has just announced her engagement
, and now it's co-star Chris Steed's turn!
The reality star shared a snap of his rather impressive diamond on his Twitter account, captioning the pic:
'It's official............I can't sing Beyoncé anymore thanks to @Tony_Butland'
Some viewers will be surprised to learn that Chris isn't in a relationship with fellow hairdresser and Gogglebox star Stephen, but although the pair were together during the first season, they quickly decided they were 'better off as friends'.
In a past interview, he explained: 'We were friends years ago, and then we evolved into sort of more like a relationship, so we were actually seeing each other when I got the opportunity of going on Gogglebox. So that's how Stephen and I got on it.
'We were actually a couple for the first series! But we decided that we're better as friends. So second series, we went into it as friends, but I think a lot of followers that watched the first series continued to think that we were a couple.'
Chris' fiance is a man named Tony Butland, who very romantically popped the question at the top of the Eiffel Tower on a trip to Paris. Congratulations to the happy couple!