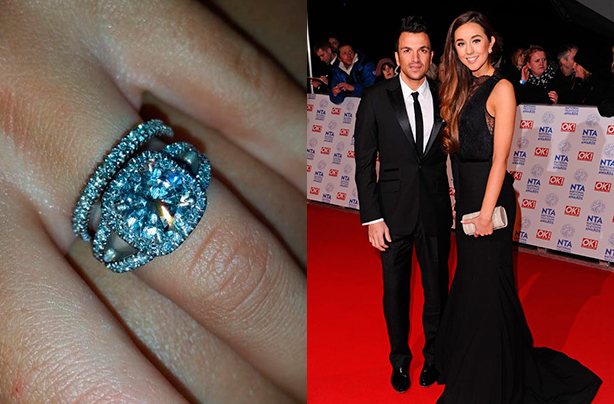 Emily MacDonagh
It's the first good close-up look we've had of Emily's impressive engagement ring since we got a glimpse of it when she posed with Peter and baby Amelia on the cover of OK! magazine back in February. It's stunning (and huge!).

And it didn't take long for Pete to shower Emily with more dazzling diamonds, sharing this picture of his belated anniversary pressie for his fiancée on Twitter with the caption: 'Wanted to show you ems belated anniversary present. Eternity ring :))))'

The couple, who are parents to six-month-old Amelia, celebrated their two year anniversary on 17th July. We can't wait to see the wedding plans unfold guys!