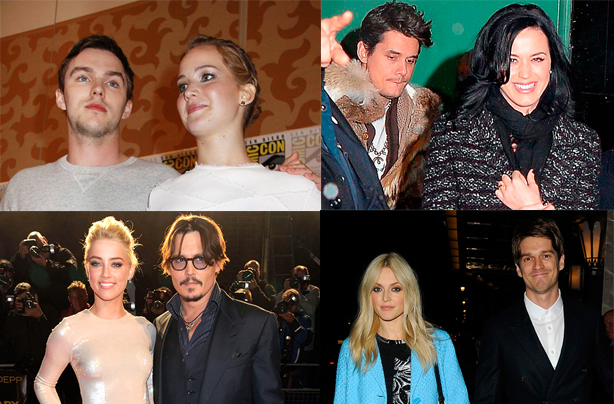 Celebrity engagements
Apparently, celebrities are more likely to get engaged to each other than getting hitched to normal people like us. Sad but true! And why? Because celebs understand each others' busy lifestyles and of course the paparazzi hounding them 24/7 - understandable really, even though we all have our celebrity crushes!

However, those spotlight-loving celebrities don't seem to stay married (or even engaged) for long and they do appear to share partners a little more than we do in real life - but that just adds to the charm, doesn't it?

Nonetheless, we love a good celebrity proposal here at goodtoknow - even just to see the rocks on the celebs' fingers - and what dazzlers most of them are!

Despite spending a lot of their love lives behind closed doors, sometimes a juicy nugget about how the men proposed leaks and, nosey as we are, we can't help getting excited when we hear how each of the men got down on one knee to pop the question.

Take a look through our gallery to see which are the best celebrity proposals and you never know, you might even see the odd ring too!