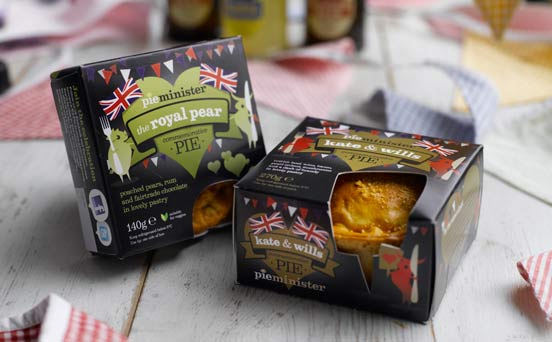 Royal Wedding pies
Your
Royal Wedding party
won't be complete without some Kate and Wills-inspired food on the table. Pieminister has launched 2 limited edition Royal Wedding pies, including the Kate and Wills Pie made with British beef and bacon, and the Royal Pear Pie made with poached pears, rum, and Fairtrade chocolate.
The pies are available from
Sainsbury's
and
Waitrose
until the beginning of May, from £2 per pie.