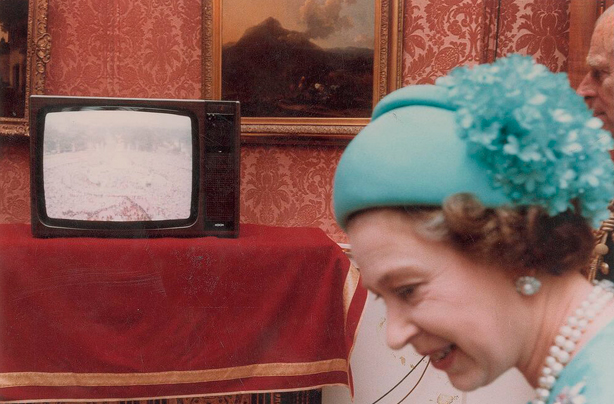 The Queen watches the celebrations
Queen Elizabeth watches the celebrations in The Mall outside the palace on the television.

The wedding of Prince Charles to Lady Diana Spencer attracted a global TV audience of 750 million, making it the most popular programme ever broadcast.

Image: RR Auctions

Click through to see official images from the big day...