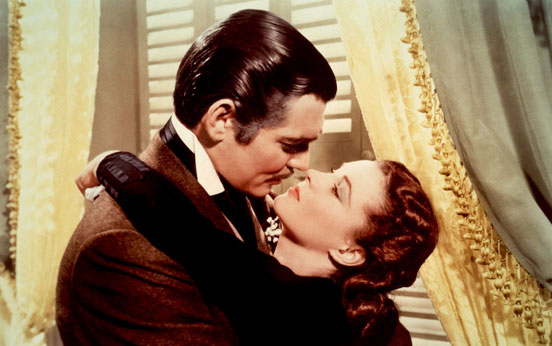 11. Gone With The Wind
This list wouldn't be complete without one of Clark Gable and Vivien Leigh's romantic moments from the Oscar-winning Gone With The Wind. The most memorable must be where Rhett sweeps Scarlett off her feet and carries her up the red velvet staircase.
Romance factor: Sometimes you just can't beat a good old romantic classic.