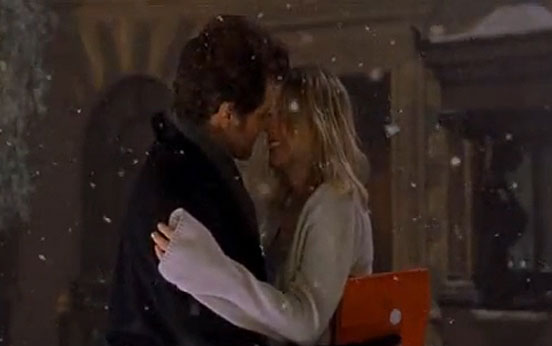 8. Bridget Jones' Diary
The ultimate unlucky-in-love single girl love story ends with one of the loveliest of moments. Bridget, played by Renee Zellweger finally sees the light and dumps Hugh Grant but then argues with her true love Mark Darcy (Colin Firth) believing him to be gone for good. But clad in a jumper and pyjama bottoms she dashes after him across London through the snowy night until suddenly he's there. The moment he puts his coat around her and kisses her is one of the classic rom-com moments of all time.
Romance factor: We'd like our very own Mr Darcy please.