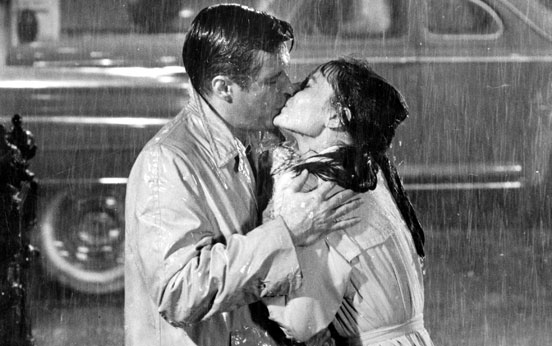 5. Breakfast at Tiffany's
We loved watching the quirky Holly Golightly fall in love with struggling writer Paul 'Fred' Varjak. The moment where Paul decides to have the Crackerjack ring engraved at Tiffany's as a present for her sets the water-works in motion and keeps them going until the Holly finally comes to her senses and runs to Paul in the rain for their much-awaited kiss in the rain.
Romance factor: A totally charming love affair.