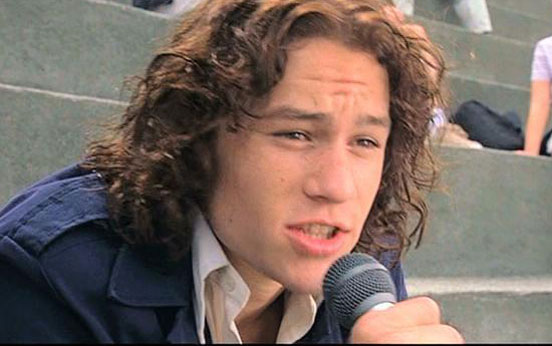 16. 10 Things I Hate About You
Seeing bad boy Heath Ledger show off his soft side (and vocal talents) while singing 'Can't Take My Eyes Off Of You' to Julia Styles will live with us forever. The way he skillfully avoids the security guards while running around the stands makes it all the more sweet.
Romance factor: We wish someone would serenade us like that.