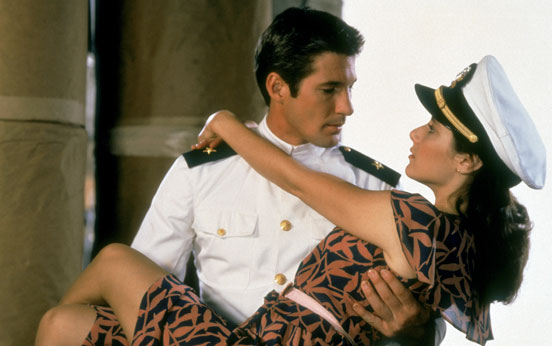 15. An Officer and a Gentleman
Richard Gere became idolised as a living knight in shining armour after his role in An Officer and a Gentleman. The scene where he crosses the factory floor to sweep Debra Winger off her feet in his sparkling white naval uniform makes every woman collectively sigh and wish it was her in his arms.
Romance factor: Oh to be swept off your feet by a man in uniform.