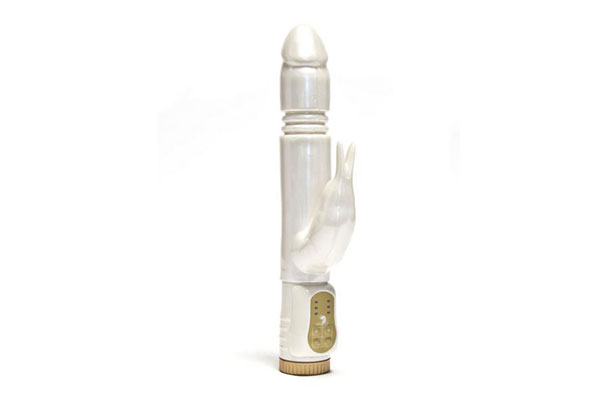 Best vibrators for women: Dual purpose vibrator
The
Ann Summers Rampant Rabbit The Thrusting One
is another powerful example of a dual-purpose vibrator.
With six different speeds, it has the added plus of offering thrusting action to make your experience even more pleasurable. The vaginal stimulation is complemented by the vibrating ears that will stimulate your clitoris.
Many women swear by the rabbit vibrators, which certainly offer the most completed package in terms of stimulation. Of course your choice will boil down to your personal preferences, and the same thing doesnít work for everyone.
When buying any kind of vibrator, remember itís important they are waterproof. This will come in handy when you want to wash them after use and keep them clean.