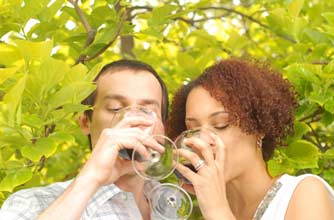 The boozy date
Both like a drink or two? Well instead of heading down to your local, why not try a wine-tasting evening? So what if you can't tell your Shiraz from your Sauvignon, you'll have a laugh pretending to know what you're doing and you'll get to taste some top-notch wines while you're at it.
There are often good deals on sites like
lastminute.com
so it's worth shopping around.