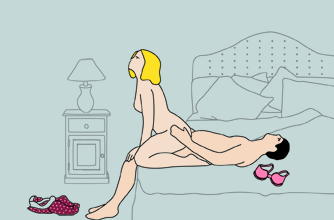 Jingle Balls
Great for... A late night holiday bedroom session
How does it work? He lies down on his back with his legs slightly apart. Then you slide down onto him facing his legs. You can then control the pace and also jingle his balls while you move.
The turn-ons You're in total control and can have him begging for more.
The turn-offs: Your thighs may start to ache after a while
Difficulty rating: 2/5 One of the easier positions
Fun rating: 3/5 You'll have him in the palm of your hand, quite literally!