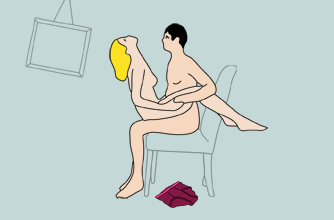 Edge of Heaven
Great for...
Female orgasm
How does it work?
The man sits on the edge of the bed, with his legs down on the floor. Then you shuffle into his lap and onto him, with your legs resting on the bed, while he either holds your hands to stop you tipping backwards. Now you can start moving as fast or as slowly as you want.
The turn-ons:
You get very deep penetration and he gets to do most of the work, while you jiggle about on top.
The turn-offs:
Be careful you don't tip over - as sex positions go, it's relatively risky!