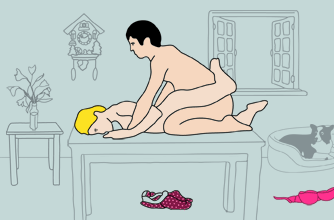 Hit the Spot
Great for...
Hitting a woman's
G-spot
How does it work?
The woman lies on her stomach with her hips swivelled sideways and her legs bent. Now the man kneels between his partner's legs and leans forwards with his arms on either side of her. Now it's up to the man to do the work.
The turn-ons:
As its name suggests, this position is designed to hit your G-spot - that's good enough for us!
The turn-offs:
Some women might not enjoy being face down and not able to look at their fella.

You say:
'Wow - I'm getting excited just thinking about this sex position'