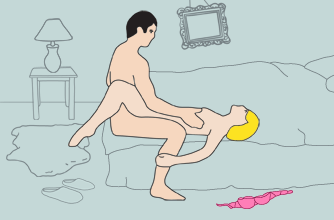 The Slippery Nipple
Great for...
Those days when you don't have the energy to really go for it.
How does it work?
He sits upright and you lie flat out on your back. You then put your legs round him and shuffle on. He does all the work - you just have to lie back and enjoy yourself!
The turn-ons:
He has his hands free so he can caress your breasts, or whatever he likes.
The turn-offs:
Not so good if you like to take control.
Difficulty rating:
1/5 Definitely a position for gym-o-phobes!
Fun rating:
3/5 He does the strenuous stuff, you get all the attention - sounds good to us!

You say:
'Great fun and it gives you a flat stomach!'