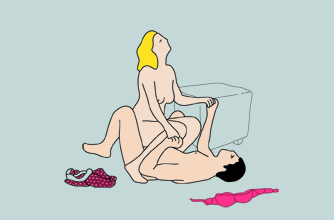 The Squat
Great for...
You. This sex position gives you the most amazing sensation.
How does it work?
Quite simply, he lies on the bed and you squat on top of him. Yup, that's it. Then you raise yourself up and down on him, leaning on the bed, his hands or his chest.
The turn-ons
This will stimulate you in ways you never thought possible.
The turn-offs
You look pretty stupid and you have keep your balance and make sure you don't tip forward - that could be rather painful for him.
You say
: 'This position rocks - my boyfriend loves it too'
Buy Now: Best selling sex toys from Amazon.com