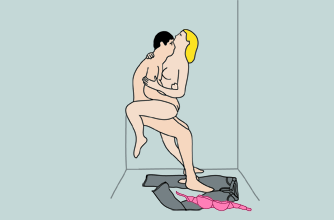 Dirty Dancing
Great for... Both of you
How does it work? Forget about the bedroom, this position can be done almost anywhere. And if you need more support you can do it on a desk or other solid surface.The man needs to lean back on a wall facing the woman, holding her. The woman straddles the man and can use one leg hooked around his legs or hips for balance. Both of you rock together rather than just the man thrusting.
The turn-ons: He gets great access to your boobs, you'll both feel really close and you can control how deep he goes and how much clitoral stimulation you get. Plus, this is a great position for a quickie.
The turn-offs: He needs to keep steady and have something strong to lean against or hold on to. If you're very different heights one of you may need something to stand on or hold on to.