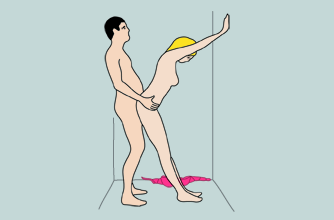 Standing up
Great for...
Hitting your G-spot
How does it work?
You turn to face the wall, stand around two feet away and stick your bum out a little. He then enters you. Possibly bending his knees to make it easier for access.
The turn-ons:
You get to thrust backwards using the wall and it's a whole lot easier than doing it standing up face-to-face
The turn-offs:
You've got to stand up... which in itself is possibly a turn-off, as it involves more effort than normal
Add a sex toy
: Using a clitoral vibrator in this position will increase the chances of orgasm for her.
Buy now: Erotic Rocket 10 Function Clitoral Vibrator at Lovehoney.co.uk from £14.99