You are here:

Relationship problems
Relationship problems
The presenter revealed her marriage was in a 'tough place' ahead of her Sport Relief challenge, and that had the couple not been married, it may well have split them up...

All couples have relationship problems, but there are plenty of ways you both can put things right. Get the relationship advice you need to get back on track

With pictures emerging of Tim Burton kissing a woman who isn't his long-term partner, Woman magazine takes a look at this fundamental relationship problem and asks what it…

Domestic violence affects 1 in 4 women and can be anything from verbal bullying to something much more physical. If you think you're at risk of domestic violence or want…
Worried about your relationship?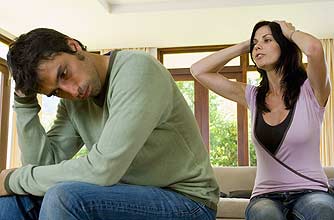 Are you going through a rough patch in your relationship or are you having family problems? We've got expert advice on everything from how to deal with step-kids, what to do if he's having an affair or if you're suffering domestic violence...
Latest Relationship problems picture galleries
Found our articles useful? You'll like these...