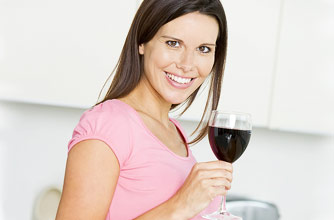 Give your health a boost on this diet that allows you a glass of red wine daily, full of heart-friendly chemicals. You'll also benefit from the Mediterranean style, low- fat, antioxidant-rich fruit and veg too.
What is it?
A seven-day, Mediterranean-style healthy eating plan that actually encourages you to drink red wine every day!
Continued below...
This isn't designed for weight loss but will make you feel healthier and more energetic. Experts reckon diet is one of the main reasons people who live in Mediterranean countries live longer. After the week is up, you should carry on eating healthily and include red wine in your diet now and then.