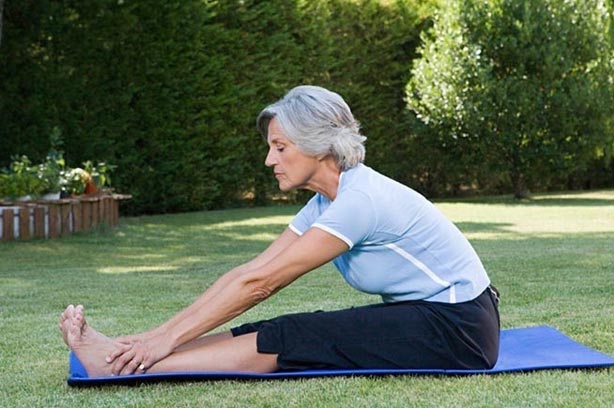 50s
Squats, step-ups, and leg extensions three times a week will build up the muscles around your joints and ward off pain caused by osteoarthritis. Try t'ai chi to utilise your body's full range of motion.
60s
Why not join a t'ai chi class? It's a gentle yet excellent way to keep your joints supple and your mind alert. Swimming is also good. Keep muscles strong with light weights too.
70s
Carry on doing as much as you can. If you've always run then you may feel you're still able to do so. Otherwise, walking as much as possible is great as it's weight bearing and keeps your muscles strong.
Continued below...
Where to next?
10 ways to a flat belly
BMI calculator
Exercise at home - fitness equipment
Exercise classes: Yoga and Pilates