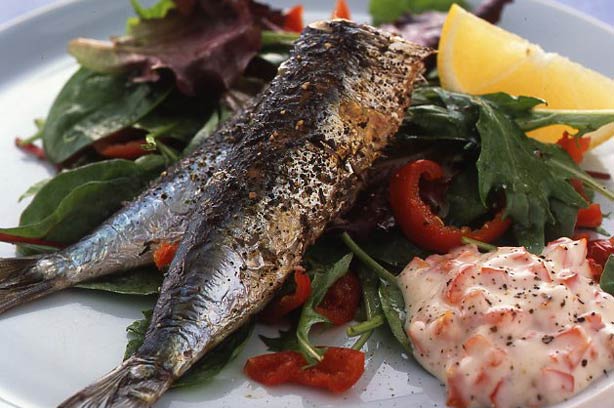 Day 3
Breakfast:
Poached egg on multigrain toast. Glass of pomegranate juice drink
Lunch:
50g vegetarian pate on a slice wholemeal toast. Serve with a salad of grated carrot and fresh chopped parsley. Add 1/2tbsp olive oil, squeeze of lemon and a few dried cranberries
Dinner:
75g wholewheat spaghetti with a jar of tomato sauce, a small handful of pine nuts and 1 tbsp of grated Parmesan. Serve with rocket, watercress and spinach bagged salad. Glass of red wine or a 250ml glass of cranberry juice drink
Continued below...
Day 4
Breakfast:
120g natural low-fat yogurt with chopped kiwi and pear and 1 tbsp sunflower seeds. 1 glass of pomegranate juice drink
Lunch:
Small tin of grilled sardines in tomato sauce on a slice of wholemeal toast. Tomato and basil salad drizzled with low-fat salad dressing
Dinner:
Stir-fry 100g chopped lambs' liver with ginger, garlic, spring onion, red peppers, mushrooms and beansprouts. Add 1/4 of a glass of red wine. Serve with brown rice and steamed broccoli. Glass of red wine or 50g raspberries