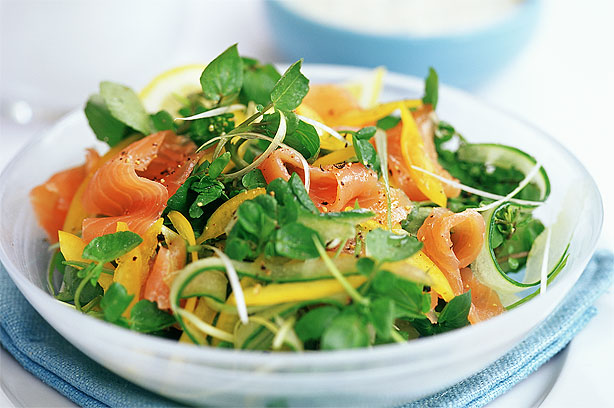 You must stick rigidly to the
Scarsdale Diet
plans if you want to achieve the best possible results. Snacking is not allowed - unless it's raw carrots or celery!
Breakfast always includes half a grapefruit which supposedly helps burn calories. Lunch and dinner are mainly made up of fruit, salad, vegetables and lean proteins such as white meat and fish.
Alcohol is strictly banned while you're on the 14 day menu plans. In fact the only drinks you're allowed are decaffeinated coffee, black tea and diet fizzy drinks.
What can you eat on the Scarsdale Diet?
Fish, lean meat, cottage cheese plus lots of fruit, salad and veg.
Typical day's diet
Breakfast:
1/2 grapefruit,1 slice of wholemeal toast (no spreads or butter)
Lunch:
A tin of tuna, salad with oil-free dressing
Dinner:
Roast lamb (with all visible fat removed), salad with lemon and vinegar dressing
Drinks:
Water, diet drinks, tea and coffee (no milk or sugar), soda water
Top tip
Use lemon, vinegar and herbs on salads instead of mayonnaise or salad dressing.
Join our Diet Club
With abundant amounts of fruit and veg and high protein foods, our
Total Wellbeing Diet Club plan
may be the personalised diet you need to kick-start your weight loss!
Join now and get 4 weeks free
Find out more
Visit
www.scarsdalediet.com
to get more information.
Continued below...
Where to next?
"I tried the Scarsdale Diet"
Diet quiz: Find your perfect diet
BMI calculator