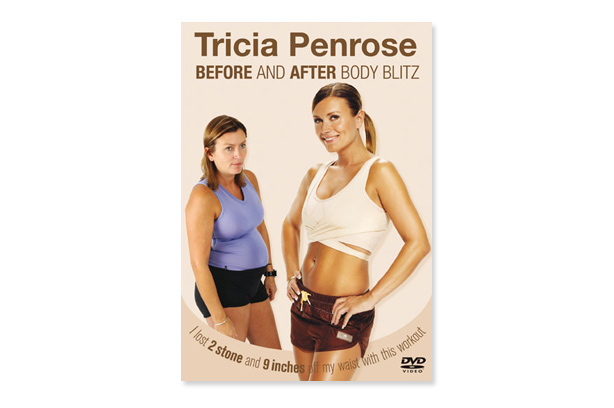 Priced £17.99 or £11.98 from Amazon
Tricia says:
'The word exercise used to make me think, ugh - can't be bothered! The best thing I've ever done - I'd recommend it to anyone.'
Who's it good for?
It's great if you're unfit and want to get active but don't know where to start. Even if you're starting from scratch, you'll pick up the lively routines quickly and if done regularly - you'll shape up and look great in no time.
goodtoknow user, Jan Green, 32, from Manchester, says:
'This is a brilliant fitness DVD - I loved Tricia's honest and realistic approach, she really motivated me! She shows how she lost her nine inches from her waistline and two stone in weight with the fat-burning workouts and now looks fantastically fit.
The music is modern and the lively dance/kickboxing routines tone and work all parts of the body and really get your heart pumping. It starts off slow and you can move on when you're ready to build up your fitness, which is perfect if you're worried about keeping up!'
Will you do it again? Definitely

Easy-to-follow rating: 4/5
Enjoyable rating: 5/5
Good workout rating: 5/5
Overall rating: 5/5