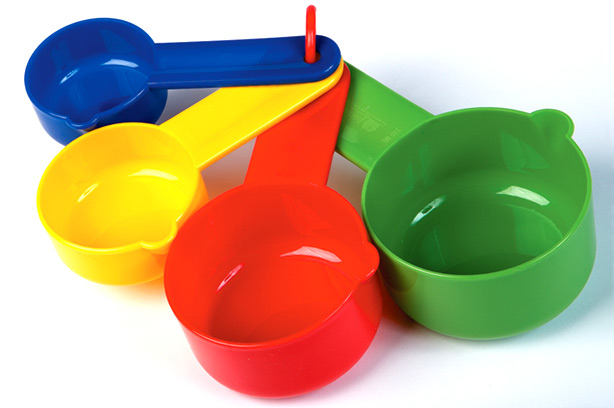 The Rosemary Conley Gi Hip & Thigh diet is divided into two phases:Phase 1 - Fat Attack Fortnight
For the first two weeks you follow the Fat Attack Fortnight, which includes a daily activity challenge to help you get moving and burn extra calories. You eat three main meals a day - breakfast, lunch and dinner plus two power snacks; one mid-morning and one mid-afternoon. You can switch the meals around to suit your daily routine. For these two weeks give alcohol a miss.
Phase 2
From Week 3 you are allowed an extra 300 calories a day. You can do this by adding:
One dessert worth 100 calories (max. 5% fat)
One treat worth 100 calories - this can be high fat or low fat
One alcoholic drink worth 100 calories: e.g. 125ml glass wine; large gin/vodka and slimline mixer; 300ml beer or lager.
Diet rules
Each day you should consume 450ml / 3/4pint of skimmed or semi-skimmed milk, which you can have on breakfast cereals as well as in tea and coffee.
Drink at least 2 litres of water per day. Low-calorie soft drinks are also unrestricted.
Lunch usually includes a small salad, which can be saved and eaten as an extra snack or with your main meal in the evening.
Use fat-free dressings on salads.
1 piece of fresh fruit means an orange, apple, pear, or a regular nectarine, peach or 115g fruit such as berries or grapes.
You can order Rosemary Conley food products at www.rosemaryconley.com
Perfect portion control
Overestimating portion sizes is the biggest single reason why slimmers don't lose weight as fast as they think they deserve to.
The revolutionary
Rosemary Conley Portion Pots(TM)
are handy tools for measuring cereal, rice, pasta and other basic foods. They come in sets of four - each colour pot has a different capacity with an easy guide to serving sizes and the equivalent number of calories. To order a set go to
www.rosemaryconley.com
The appropriate portion pot measures are included in the menu plans, but don't worry if you don't yet own a set as the equivalent metric weights are also given.
Continued below...
Read on for daily allowance guide