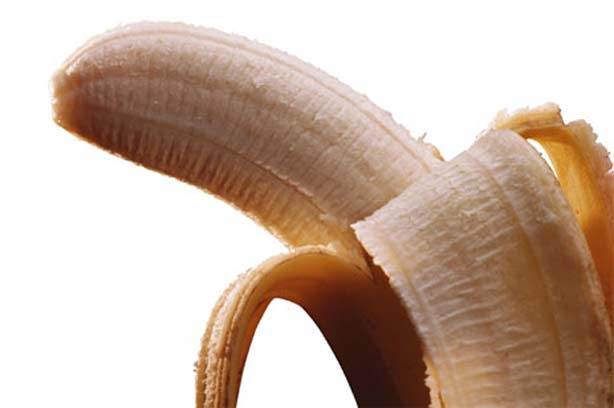 Breakfast
1 Mullerlight Corner Healthy Balance yogurt plus 5 sliced strawberries (V)
Mid-morning Power Snack
1/2 x 35g Rosemary Conley Low Gi Nutrition Bar (eat remaining half on Day 3)
Lunch
1 small granary baguette filled with 50g diced, cooked beetroot, 50g smoked trout fillets plus watercress or rocket leaves, served with 1 blue portion pot/85g virtually fat-free fromage frais mixed with 1 tsp horseradish sauce
Mid-afternoon Power Snack
1 small banana
DinnerStir-fry pork with pineapple and rice:
Cut 75g lean pork steak into strips and dry-fry in non-stick wok for 2-3 minutes. Add chopped spring onion, 1/2 red onion and 25g mushrooms and cook for further minute, then add 50g fresh beansprouts and a few canned pineapple chunks. In a bowl mix together 2 tbsps pineapple juice, 1 tsp cider vinegar and 2 tsps tomato puree, pour in wok, toss ingredients well and bring to boil. Serve immediately with 1 blue portion pot/55g (uncooked weight) or 1 red portion pot/144g (cooked weight) boiled basmati rice.
Activity challenge
Walk briskly for 20 minutes
Do 2 x 8 reps of ab curls:
Lie on back with knees bent, feet hip width apart. Place hands behind head to support neck. Lift head and shoulders off floor, pulling tummy in tight. Lower again slowly, keeping tummy in.
Continued below...
Read on: Day 2