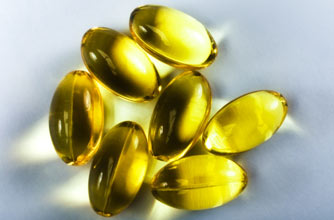 There's a new 'wonder drug' hitting chemist shelves near you, it claims to boost energy levels and you won't need a prescription for it.

Vitamin Q10 is said to prolong your life, boost your immune system and energy levels and help with the signs of ageing. It's already in some anti-ageing creams and available from health food shops and now Boots' will be stocking their version for 61p a tablet.
We all need vitamins and minerals to keep our body working properly and you can get them naturally from eating a balanced diet. Despite that, one in four of us regularly take one vitamin or mineral supplement every day. But do you know what each one does or where you can get them from naturally?
An average box of 30 one-a-day multivitamins costs
£4.99
. Over a year you use about 12 boxes at a cost of
£60.71
. That's the equivalent to an average month's electricity bill!
This is on top of the food you buy which could contain most of the vitamins and minerals you need anyway.
We've put together
a list of what all the vitamins and minerals are
, what they're good for and natural places you can get them from, just to make it a little less confusing, and more importantly, cheaper!
.
Or you can click on one of the common health problems below and find out which vitamins and minerals you need for it.
-
Acne
-
Anaemia
-
Arthritis
-
Boils
-
Brittle bones
-
Cholesterol
-
Cold and flu
-
Constipation
-
Depression
-
Diabetes
-
Diarrhoea
-
Eczema
-
Fertility problems
-
Hair loss
-
Heavy periods
-
Herpes
-
High blood pressure
-
Lines and wrinkles
-
Pregnancy
-
Rashes or problem skin
-
Teeth problems
Continued below...
Sources:
-
www.netdoctor.co.uk
.
-
www.food.gov.uk
.