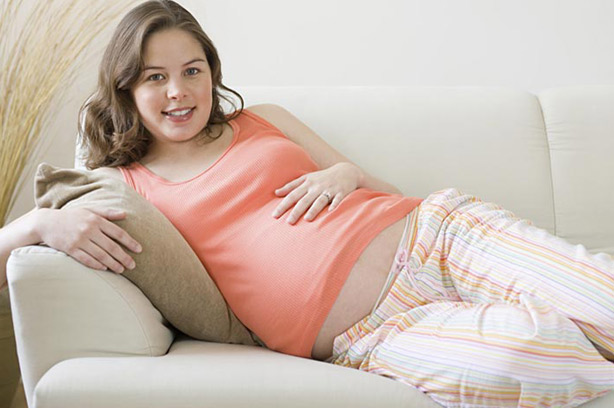 Folic acid
RDA
= 0.2 mg. Pregnant women, or women trying for a baby should take 0.4 mg
Also known as:
Folate
What's it good for?
It helps everyone to produce healthy red blood cells but pregnant women are told to take it because it can prevent birth defects, especially if taken in the first three months, such as spina bifida, cleft palate or cleft lip.
What happens if I don't get enough?
You might feel tired all the time or suffer from
anaemia
(a lack of iron in the blood).
Where can I get it from?
As it's one of the B-group vitamins it is found in small amounts in many foods. Good sources include
broccoli
,
peas
,
asparagus
and brown rice. It's also in some bread and fruit like
oranges
and
bananas
. If you are pregnant or trying for a baby it's important to get the right amount every day so taking a supplement might still be necessary, just to guarantee you're getting enough.
| Food | mg of folic acid |
| --- | --- |
| 1 medium banana | 0.024 |
| 1 large orange | 0.055 |
| 1 medium stalk of broccoli | 0.1 |
| 10 asparagus spears | 0.1 |
.
Iron
RDA
= 14.8 mg for women and 8.7 mg for men
What's it good for?
Iron helps build red blood cells and helps your muscles work properly. It also helps build white blood cells and boost your immune system. Women who lose a lot of blood during their period might need to take iron supplements.
What happens if I don't get enough?
You might feel tired, irritable and have trouble concentrating.
Where can I get it from?
Iron is in loads of food, such as liver, meat,
beans
,
nuts
, dried fruit, whole grain and most dark green leafy veg like
curly kale
.
Vitamin C
can help iron be absorbed into your system.
Spinach
contains a substance that makes it harder for the body to absorb the iron from it and if you're pregnant avoid eating liver because of the amount of
vitamin A
it contains.
| Food | mg of iron |
| --- | --- |
| Handful of curly kale | 1.14 |
| 1oz of liver pate | 1.56 |
| A tin of baked beans | 8.2 |
| A large bag of dried apricots | 7.92 |
.
Read on: Minerals to boost your immune system: Magnesium, Selenium and Zinc
Continued below...
Where next?
-
Pregnancy and folic acid
-
Find out all about health conditions
-
Get quick tips, recommended by goodtoknow users, on how to deal with your health problems
-
Do you really need to see a doctor?
-
Top tips for boosting your immune system
-
Old wives' tales - which ones work?
-
How well are you? Take our immune system quiz to find out
-
Foods that are better than medicine