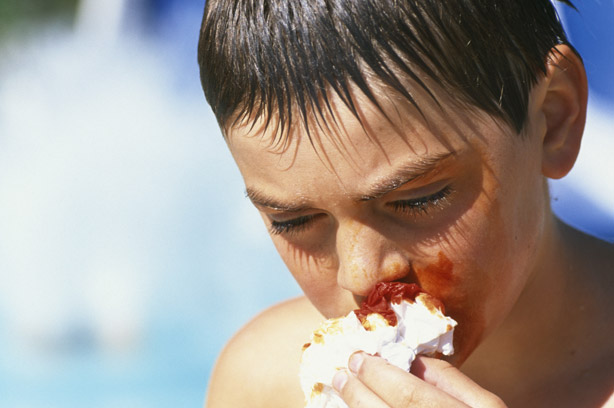 Print this page
Nose bleed
1.
Sit the child down and tilt their head
forward
so the blood drains from the nose.
2.
Get them to breathe through their mouth and pinch the soft part of their nose below the bridge for 10 minutes.
3.
When the bleeding stops, clean their face. Tell them not to speak, cough or sniff because this might disturb the blood clots which have formed in the nose and make the nose start bleeding again.
Top tips:
- Don't tilt the head back, because blood can go back down the throat and make them feel sick.
- If bleeding doesn't stop after the first 10 minutes, pinch the nose for another 10 minutes and then another 10 after that.
- If the child's nose is still bleeding after 30 minutes, you should take them to casualty or your doctor.
Read on: Dealing with chokingWhere next?
-
Keep your kids safe at home
-
What should you have in your medicine cabinet?
-
Get expert advice on all your health problems
-
Our users have sent in loads of top tips for treating all sorts of problems
Sign up for goodtoknow's free newsletter, packed with exclusive offers & comps!
Continued below...
Sources and advice:
St John Ambulance
BBC Health