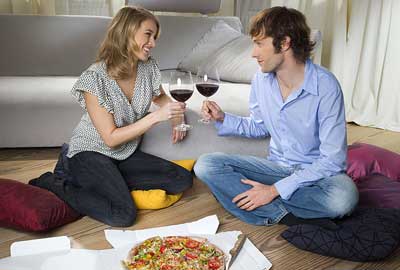 There's nothing like a Friday night takeaway in front of the telly. If you're single you're unlikely to order just for yourself, but in a couple, if you're both tired, it's easy to pick up the phone and order in.
If curry's your favourite, did you know that the average chicken tikka masala and pilau rice, the UK's most popular takeaway dish, contains around 860 calories? That's almost half the recommended daily intake of calories for women on one plate! And if you love a Chinese, ordering sweet and sour pork with egg-fried rice is a huge 1,330 calories. Take a look at our
takeaway food swaps
to find out what you can order instead that has fewer calories.
Continued below...
Find out how to
lose weight with your favourite takeaway