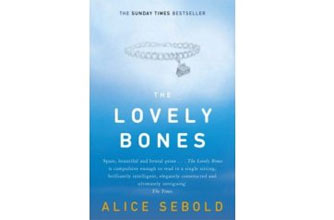 With the film adaptation hitting cinemas this weekend, there's never been a better time to read this fantastic novel!
Susie was 14 when she was raped and murdered on her way home from school. She tells her story in The Lovely Bones from heaven - a place, in this book, everyone who dies gets to create for themselves.
Susie watches her family deal with the tragic circumstances of her death and the police investigation as it unfolds. It's a book you don't want to start without a big handful of tissues at the ready, but its uplifting and thought-provoking moments are worth the tears.
Already read it? What did you think? Tell other users by commenting in the box below.
Continued below...
Buy The Lovely Bones now