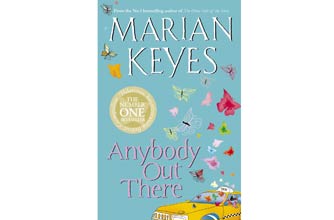 Anna Walsh is back in Dublin at her parent's house having reluctantly left her perfect job, fabulous friends and gorgeous husband, Aiden behind in New York. All she wants to do it get back to her life - but there's one small problem, she seems to have misplaced her husband. What happened to Anna and Aiden that made him not want to talk to his own wife?
Anybody Out There is funny and sad in equal measures and as a brilliant sideline, gives a hysterical portrayal of the bitchy cosmetics industry, where Anna works.
Already read it? What did you think? Tell other users by commenting in the box below.
Continued below...
Buy Anybody Out There now