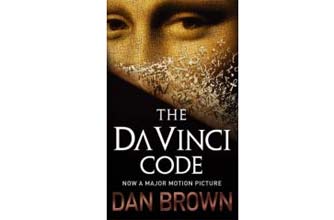 Robert Langdon is an academic who specialises in cracking ancient codes. His talents get him drawn into a murder investigation involving secret cults, corrupt church leaders and an albino monk. The book follows the fast-paced story of Robert and his beautiful side-kick Sophie as they chase, and get chased by, the bad guys.
According to author Dan Brown, all the historical facts in the book are true and the places the story is set are real. Lots of this has been disputed by historians and the church, but whatever your take on the accuracy of his research, there's no doubt it gives the book an edge.
Already read it? What did you think? Tell other users by commenting in the box below.
Continued below...
Buy The Da Vinci Code now