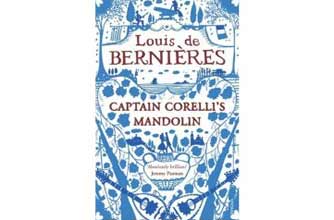 Pelagia lives on the beautiful Greek island of Cephalonia and is engaged to Mandras. Life is pretty idyllic until World War 2 breaks out and the Italians invade - enter Antonio Corelli.
The intensity of Pelagia and Antonio's love affair and the beautiful setting of the story make Captain Corelli's Mandolin a perfect holiday book. Just don't forget to pack your hanky in your beach bag.
Already read it? What did you think? Tell other users by commenting in the box below.
Continued below...
Buy Captain Corelli's Mandolin now