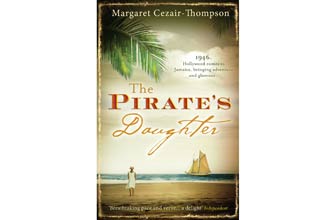 When Ida hears that Errol Flynn has arrived in Jamaica, she takes it upon herself to meet the Hollywood heartthrob. After a brief dalliance - and a nine month wait - May is born.
Growing up a mixed-race child in Jamaica toughens May up and she becomes naturally curious about her unusual entrance into the world. The book follows May on a journey of discovery as she learns about her mother's struggles to provide for her family.
Already read it? What did you think? Tell other users by commenting in the box below.
Continued below...
Buy The Pirate's Daughter now