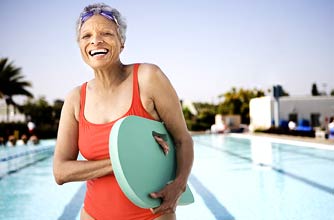 Like death and taxes, getting older is inevitable. Not many of us relish the idea of getting older but it's not all doom and gloom - we've got great advice to help you have a long and healthy life.
We're living longer and healthier than ever before. This is mainly because we have better healthcare and our diets have a much better range of vitamins and minerals than they did 20 or 30 years ago. But there are still things you can do to feel and look younger. And if you know what to look out for and at what age, then you have a better chance of great health and staying well for longer.
Continued below...
Here's our guide to your body through its ages and stages and the tips to keep you looking and feeling young.