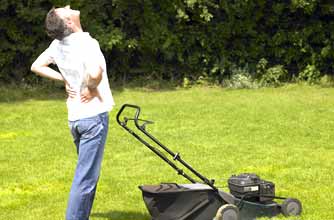 Heart
After the age of 45 the risk for men having a heart attack becomes higher. Diet is really important. Cut down on
salt
and
fat
and take regular,
gentle aerobic exercise.
Kidneys
Kidneys start to shrink and become less good at filtering out the bad stuff and processing the good stuff. So drink plenty of water and watch your
alcohol intake.
Digestive system
In your 40s the nervous system and the muscles that control your
digestive system
become slacker and simple things like swallowing can become tricky. You might find you are more prone to
bloating
and
indigestion.
It sounds like common sense but chewing slowly and drinking lots of
water
with your meals can help.
Eyes
Many people in their 40s suddenly notice that closer objects are harder to see. This is quite normal but you need to visit an optician for an eye test.
Bones
Have you noticed your joints are more creaky? In your 40s your bone density decreases, which is a result of ageing and hormonal factors. This means your bones get weaker and your
joints
get stiffer and creakier. Up your intake of
omega oils
for your joints and dairy products for calcium, but choose the low-fat options to reduce fat and calories.
Continued below...
Wear and tear of joints and ligaments is more common when you hit your 40s so
regular exercise
is key. It doesn't have to be strenuous - in fact, gentle exercise and stretching is better for you. Try to do something like walking,
yoga, Pilates
or swimming two or three times a week.