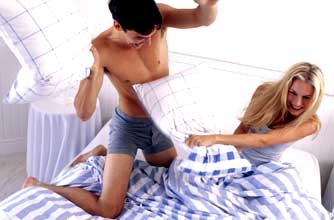 Try a new sex position every night for a week and burn 970 calories! And if you stick to this plan for a month you'll burn 4780 calories in a month - the equivalent to a large takeaway and a bottle of wine.
So, forget the gym or strict diets, instead burn fat and lose weight with our sexy exercise plan - you'll look slimmer, feel better, it'll bring you closer to your partner and it's free.
And did you know...
So, what are you waiting for? Do 30 minutes of any one of our 7 sexy positions, or mix it up and play around with a couple of positions, as long as you have 30 minutes of passion every night - you'll burn fat.