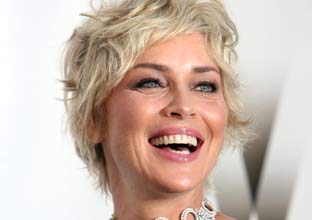 She's 53!
Sharon Stone is probably best known for her role in the film Basic Instinct with Michael Douglas, in which she famously flashed her co-star when she uncrossed her legs during an interrogation scene.
Sharon's a great fan of
vitamin supplements
, believes
drinking a lot of water is good for you
and has been seeing a dermatologist for years.
If you can't afford regular trips to see a dermatologist, try our
Skin Diet
to keep your face looking fresh.
Click on another age-defying celeb to see how old they really are...
Continued below...