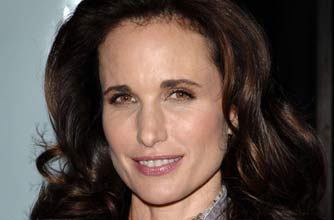 She's 53!
Finally - we've found the reason Andie MacDowell wore that hideous hat in Four Weddings and a Funeral. Apparently the actress keeps her youthful skin by being very
careful not to damage her skin when she goes in the sun
. Hhmm, not totally convinced it was worth the effort, Andie.
But, we'd never have guessed the actress is 53 years old, so she must be doing something right. Perhaps it's something to do with the dermatologist she sees.
Is this sort of expert help is beyond your pocket, why not try our
Skin Diet
?
Click on another age-defying celeb to see how old they really are...
Continued below...