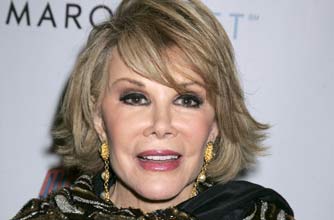 She's 78!
Joan Rivers hasn't exactly followed Judi Dench and Meryl Streep's example of growing old gracefully (and naturally), but that's why she's in this gallery.
How many 78-year-olds do you know who swear and talk about sex like it's going out of fashion?
If you're a fan
watch Joan Rivers
over-stepping the mark and getting kicked off Loose Women.
Click on another age-defying celeb to see how old they really are...
Continued below...