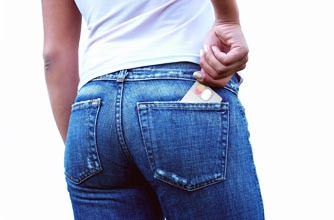 Can you survive the credit crunch AND lose weight? We say yes! Nutritionist Monica Grenfell has created a diet that sheds pounds from your waistline but not from your purseThe Shopping Basket
You can balance out the cost of a cheap and cheerful diet so you lose pounds, not ££'s, without sacrificing nutrients.
This diet has an average 1,000 calories a day, so you'll lose 2lb a week. Add one hour's exercise every day to shed a further 1lb.
Basics like spices, herbs, butter or spread, tea and coffee are not included as they are a matter of personal choice
I've made sure you get all the proteins and vitamins you need - and, anyway, these days most of our money goes in the bin or on our hips!
Continued below...
I shopped at a major supermarket that has a economy range, but most big supermarkets have the same thing. So get slimming and saving!