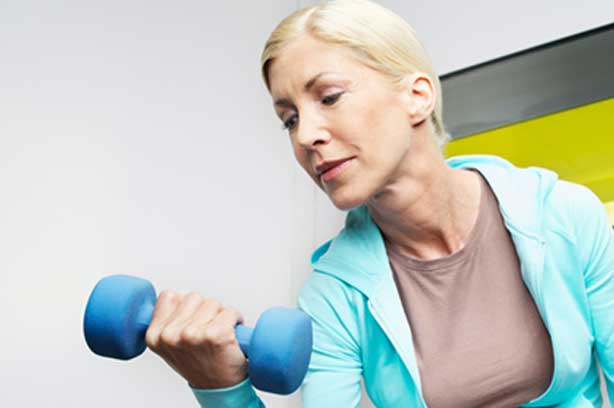 See it differently. A mid life crisis can actually be a great opportunity to make positive changes and create a happier future.
1. Look after your body
A healthy diet will give you energy. To ease menopausal symptoms naturally eat plenty of
soya
,
lentils
,
chick peas
, mung beans and green and yellow veg.
Physical activity
, such as
a brisk walk
every day, will flood your body with endorphins, the happiness hormones, leaving you feeling more optimistic and positive.
And remember, you can prevent many future health problems if you
stop smoking
and cut down on alcohol and fatty foods.
2. Look after your mind
Focus on what you can do, rather than what you can't. 'See this as the beginning of a new stage in your life, the chance to do things differently, to have more freedom, to stop wasting time,' says Relate's Paula Hall.
Talk about how you're feeling. If you don't want to confide in friends or family ask your GP for counselling or contact one of the organisations below.
Continued below...
3. Consider medication
Medication can be very beneficial if nothing else seems to work. Ask your GP about a short course of anti-depressants or HRT if your symptoms are menopause-related.