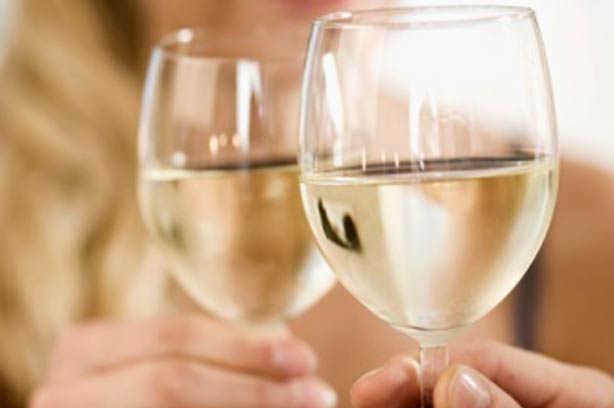 Top tips pre-party:1.
Eat breakfast - but keep it light. Try fruit, a boiled egg or yogurt.
2.
Don't snack. It's a good way to save worthless calories.
3.
Eat lunch and dinner as normal to keep your body in a routine, but stick to salads with a protein such as fish, eggs or lean meat.
4.
Go for a 45-minute run before you get ready for your party. It will remind you how good it feels to be fit and your complexion will look terrific for the night ahead.
5.
You've just eaten 500 calories and burned 500 calories, so you're in the clear for a great night!
Party food swaps:
Instead of:
Anything with pastry e.g. vol-au-vents, sausage rolls:
150 calories, 7g fat eachSwap for:
Individual mini-chicken kebabs:
70 calories, 2g fat eachInstead of:
Doritos or regular crisps:
155 calories, 3g fat an ounceSwap for:
Prawn crackers:
15 calories, less than 1g fat eachInstead of:
Mini quiche:
250 calories, 8g fatSwap for:
Rye bread bites with smoked salmon topping:
8- calories, 1g fat eachTop tip:
Head for the salad every time, but don't touch coleslaw or the potato salad - both contain 100 cals per spoonful.
At the bar:
The first drinks served are often those fun colourful cocktails, and these exotic drinks tend to be fattening. If it looks like fruit juice and has alcohol in it, don't touch it! It probably contains more than 200 calories.
Instead of:
Half pint beer or lager:
125 caloriesSwap for:
Standard glass of wine:
95 caloriesInstead of:
Regular soft drink:
85 caloriesSwap for:
Diet drink:
0 caloriesTop tip:
Avoid non-diet mixers when drinking spirits - they add nearly 100 extra calories.
Slim for Christmas:
Get into your party dress
Christmas Sex positions and diets
Where to next?
Woman's Own Diets
Find your perfect diet
Alcohol calories
Find the right exercise for your weight
Healthy eating recipes
Continued below...
There's another unmissable diet by Monica Grenfell in this week's Woman's Own, on sale every Tuesday, just 87p.
Subscribe to Woman's Own and save up to 30%!