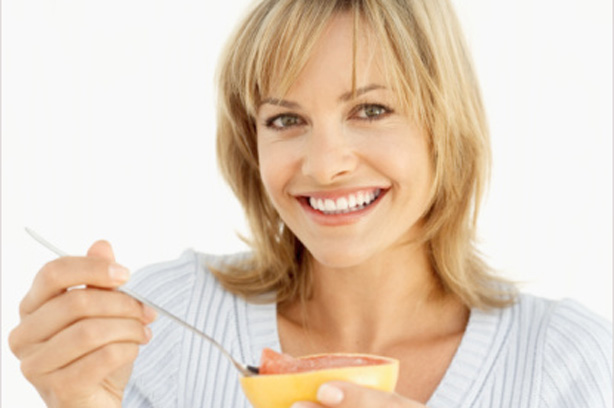 The first week
Follow this diet for seven days. Then keep on with the breakfasts, but introduce the lunches and dinners detailed in Weeks 2-6.
Breakfast (every day):
½ grapefruit or ½ mango or ½ papaya or a bowl of diced fresh pineapple or a big slice of melon
1 slice protein bread, toasted, butter from allowance
Coffee/tea (no sugar)
Lunch
Fruit supreme (see recipe below)
1 slice protein bread with butter
Dinner
6oz cold meat or fish, such as ham, chicken, turkey, salmon etc.
Salad made with tomatoes, cucumber, radishes, watercress, carrots etc., but served with no dressing
1 slice protein bread with butter
Fruit supreme recipe
¼ fresh pineapple, cut lengthwise
2 tbsp cubed or sliced mango
1 plum, peeled and chopped
6 sliced strawberries
1 tbsp blueberries or ½ pear, diced
1 cup pineapple juice
1 tbsp lemon juice
4 tbsp cottage cheese
Chopped mint leaves
Continued below...
1. Remove flesh from pineapple shell and reserve the shell. Cut away core and put aside half the fruit. Cube the rest and mix with the mango, plum, strawberries and blueberries (or pear).
2. Spoon mixed fruit into pineapple shell, and pour pineapple and lemon juice over it.
3. Top with cottage cheese and sprinkle with mint leaves.