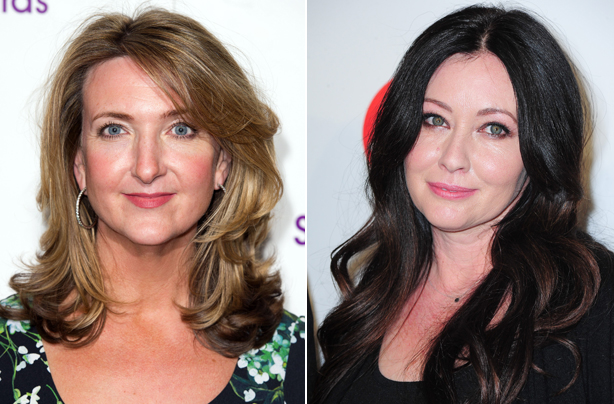 Continued below...
Not one, but two famous women have announced they have been diagnosed with breast cancer.
BBC television presenter Victoria Derbyshire (pictured left), announced her sad news via her Twitter account. The star tweeted:
'Hi, have been diagnosed with breast cancer & am having a mastectomy in a few wks. Family, friends, work & NHS staff are being brilliant 1/2
'Will be doing the programme as much as possible during treatment in the months ahead 2/2'
The 46 year old assured her fans that she would continue to present her BBC Two news programme where possible, but that she would be undergoing a mastectomy and treatment over the coming weeks.
Victoria isn't the only high profile woman to be diagnosed with the disease recently.
Shannen Doherty (pictured right), who played Prue Halliwell in hit American TV-series Charmed, has also announced that she is suffering with breast cancer.
The 44-year-old actress revealed that a lapse in her health insurance lead to a later diagnosis, and that her cancer may now need more complicated treatment, which could include a mastectomy and chemotherapy.
Would you know how to spot the signs of breast cancer? Read our helpful advice below.
Spotting the signs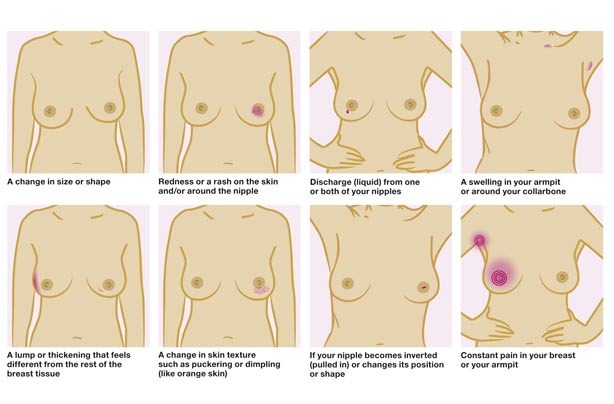 The number of women dying from breast cancer each year has fallen by a third in the UK since the 1980s, but each year around 12,000 women still die from the disease.
Breast cancer is one of the most common cancers in the world and treatments for it are often successful. It's extremely important to know how to spot the signs and to get an early diagnosis.
More than 90% of women who are diagnosed in the early stages of breast cancer will survive.
This helpful inforgraphic from Breast Cancer Care explains what you should be looking for - some of which you might not have known about.
How to check your breasts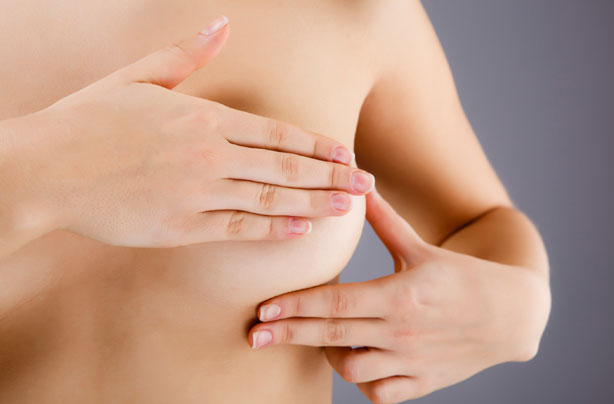 Checking your breasts is easier than you think, and something that you should be working into your every day routine. For this reason, we've put together 5 easy ways to check your breasts, which will make you feel confident you're doing it right and put your mind at ease.
Breast cancer screening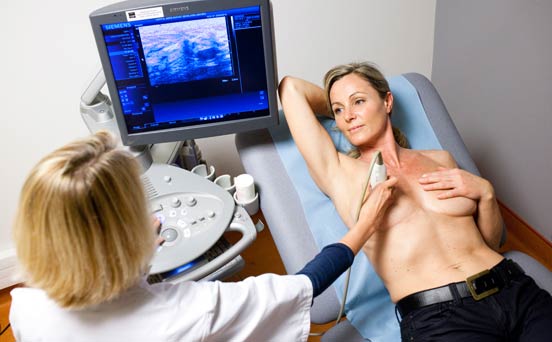 These happen every three years between the ages of 50-70, and uses an X-ray test which aims to find cancers which are too small to feel or see.
However, if you find something you are concerned about in the meantime, don't wait to go to your screening, ask to see your GP straight away.
Surviving breast cancer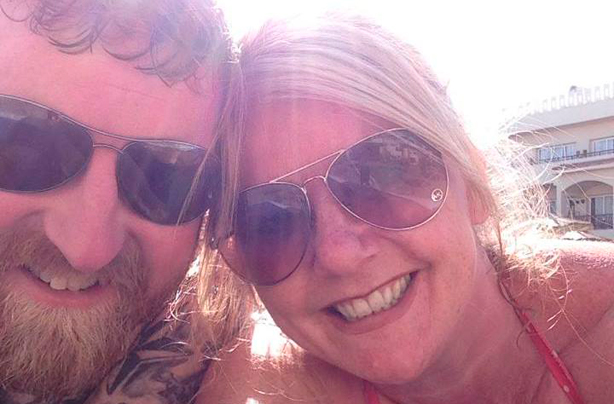 You can read plenty of stories of people who survived breast cancer, including how a Facebook photo saved this woman's life, in our breast cancer stories section.
Breast cancer is still the most common cancer in woman, but many more are surviving. Keep strong, positive and surround yourself with those who love you.