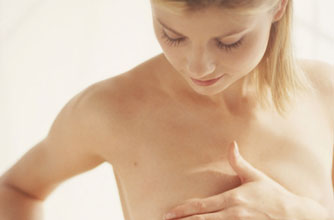 The number of women dying from breast cancer each year has fallen by a third in the UK since the 1980s, according to new stats. However, each year around 12,000 women still die from the disease.
Breast cancer is one of the most common cancers in the world but treatments for it are often successful.
Here you'll find inspirational stories from breast cancer survivors, tips and advice from experts, news stories and facts on the disease.
If you've suffered from breast cancer and you've got any tips or would like to share your story, we'd love to hear from you. Leave a comment below or email us at
goodtoknow@ipcmedia.com
About breast cancer

We've got the medical facts on the disease and its treatments. You can test your breast cancer knowledge with our quiz and watch our video on how to check your breasts.
| | |
| --- | --- |
| | If you're worried about getting breast cancer, read our advice on reducing your chances of getting it. If you're going through breast cancer at the moment, give our Recovery Diet a go and read tips from other sufferers. |
| | |
| --- | --- |
| | Read the breast cancer stories that goodtoknow has reported on over the past 2 years. |
| | |
| --- | --- |
| | goodtoknow users share their stories on beating breast cancer and how they kept strong. |
Breast cancer charities
Cancer Research UK
raise funds for research into breast cancer. You can donate to them via their website.
Breast Cancer Care
offer support to people suffering from breast cancer, you can donate to them via their website too.
Breakthrough Breast Cancer
are another charity that campaigns to raise the awareness of breast cancer and raises money for its research. Again, you can donate via their website.
Here, Doctor Sarah Jarvis gives her advice on looking out for the signs of breast cancer, in association with spotcancerearly.com