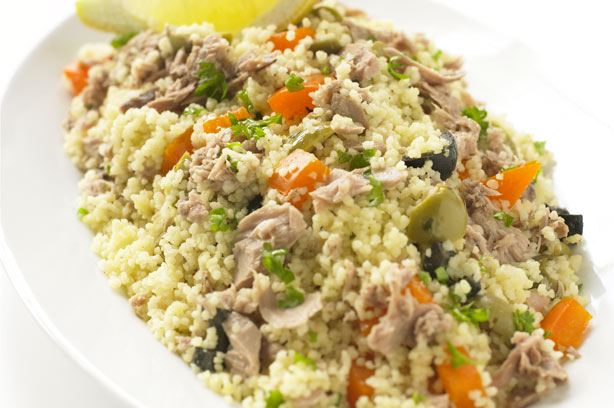 Potatoes, wholegrain pasta and vegetables all help to stop the 4pm slump. These slow-releasing energy foods contain more complex carbohydrates and/or fibre which slow down the release of sugar.
Tuna and olive couscous
(pictured)
Turkey and avocado pasta salad
Tip: use wholegrain pasta
Baked potato with mince and beans
Callaloo (crab and spinach) soup
Butter bean and tomato pasta
Make this with wholegrain pasta
Kale and potato omelette
Continued below...
Top tip:
Eat regularly
- three meals a day with a healthy snack or two in between will keep your energy levels up.