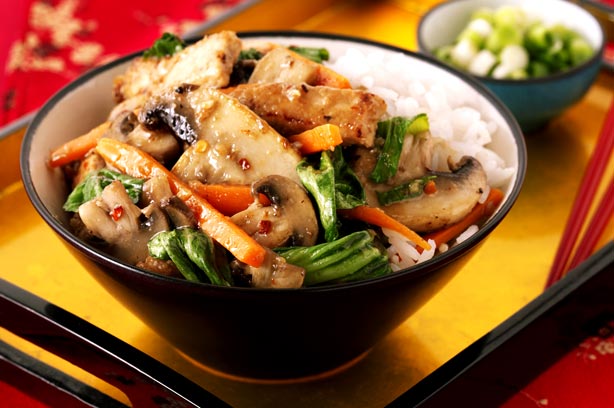 Winter dinners can sometimes be too rich and make you feel over-full. These dishes are filling and nutritious, but they'll boost your energy levels so you'll have more options than collapsing in front of the TV!
Five-spice pork and mushroom stir-fry
Sweet potato and lentil soup
with
homemade soda bread
Roast chicken and pepper pasta
Vegetable crunch
Broccoli and chilli beef stir-fry
Chicken and prawn paella
Continued below...
Desserts don't have to be rich. Try these light and healthy options
Raspberry and oatmeal sundaes
Fennel seed oatcakes
Great with cheese
Honey and ginger frozen yogurt
Anthony Worrall Thompson's herby fruit salad
Almond pud with poached plums
Gluten and dairy free!