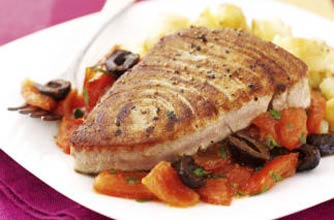 Weeks 1 and 2
If you usually stick to ready-meals or you don't do much cooking, these are the weeks where all that changes! Don't worry it's not complicated or expensive. Stick to your normal diet, but follow all the diet rules and make every evening meal from scratch.

And if you've only just joined in and you've only got two weeks to go, don't worry you could still lose 1lbs or 2lbs a week.


Here are some suggestions - and they feed the whole family:
.


Top tip
And if you don't feel any different yet, don't worry, you will. Are you drinking the water? Ditching the stodgy, white bread and pasta? Have you stopped drinking alcohol? You must stick to the rules to see any weight loss.

Congratulations!
You've completed two weeks of the plan. Has it been tough or easy? Have you noticed a difference already?
You deserve a pat on the back and a treat but not of the edible kind! Why not hijack the settee for the night and get the kids or your man to look after you? You're in charge of the remote and they can make you cups of tea all night! Or treat yourself to a new lippy or nail varnish. The latest colours are sparkly red - very Christmas-y, or dark metallic greys, blues and bronzes - very glam!

Are you struggling with food cravings, did you know that sometimes we eat for emotional reasons?

Try our 10 ways to firm your bum or our 10 easy ways to flatten your belly

But most of all - Keep on going!


Week 3

It's time to start calorie counting - but don't worry, it's not boring or hard because we've done the work for you. You can either make up your own diet based on 1500 calories a day, see our guide to what you get for 200, 300, 400 and 500 calories. Or you can follow one of our low-calorie diets.

Stick to the
original rules.
And you can carry on having one treat a day from the list in week 1 as long as it fits in with the calorie count.
And if you've only just joined in, don't worry if you start now you could still lose 1 or 2lbs a week.Top tip
By now you're probably frantically shopping for gifts and food, and dieting or exercising is the last thing on your mind but you're more than half-way through the plan and you're doing really well. Keep up the good work and the extra activity. Yes, we know that's easier said than done but did you know that just
shopping burns over 180 calories per hour
?
Check out our
easy exercise
plans for more inspiration
Continued below...
Congratulations!
You're more than half-way through the plan now. Have you planned your outfit? Think about what you're going to do with your hair and make-up, why not treat yourself to a new haircut or hair colour?